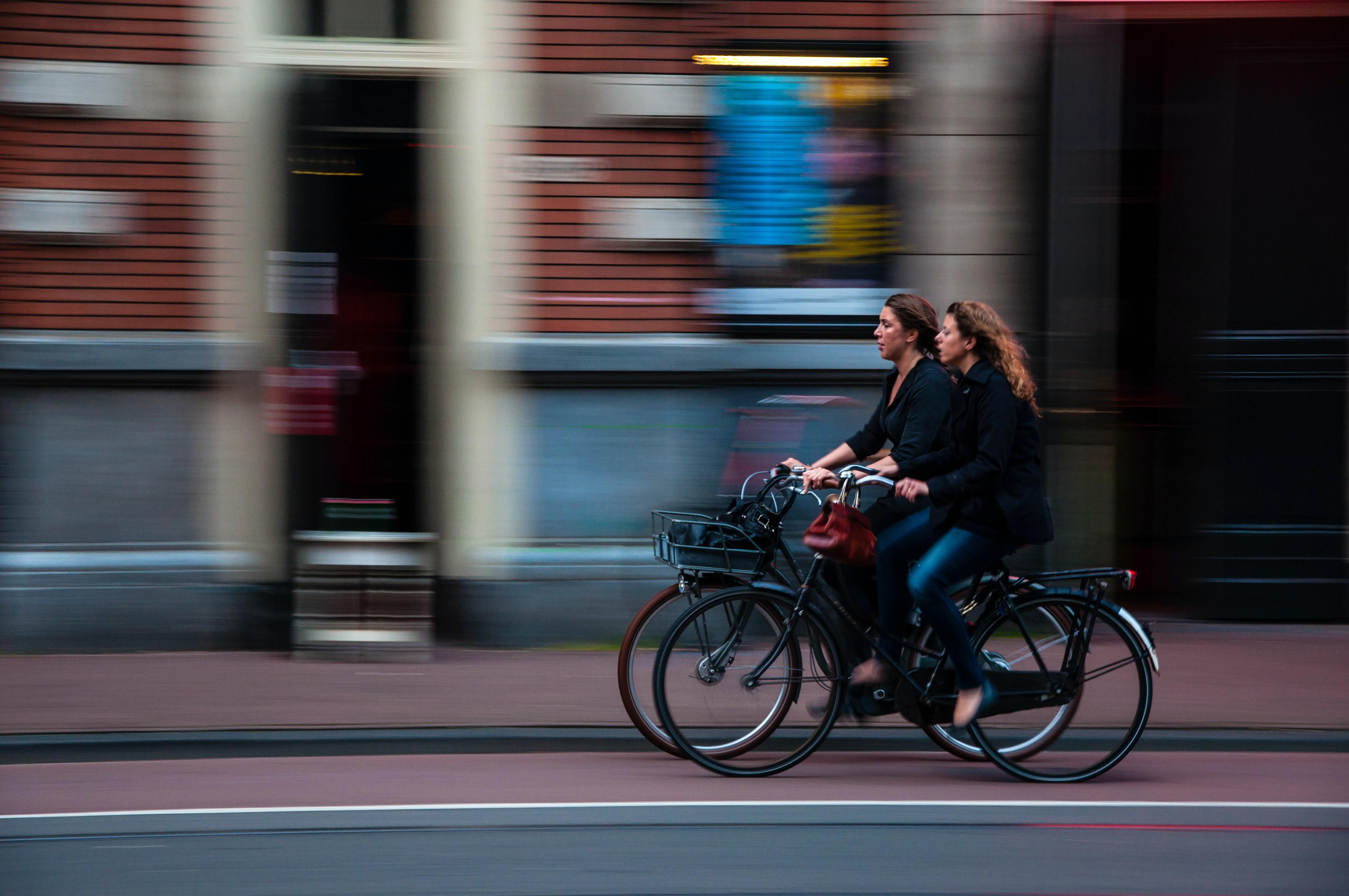 Your - electric - bike is precious and protecting it against theft or damage is crucial. KBC Bicycle Insurance offers everything you need in order to protect your bike, covering your whole family worldwide.
The e-bike is on the rise. You can avoid traffic jams on your daily commute to work, it reduces stress and its durable. Your bike was also a considerable investment, so it's wise to get it properly insured. A bicycle insurance not only protects you against theft, but also against damage after a fall. Because, seriously, can you still miss your brand-new electric bike?
Bicycle insurance for all bikes
Whether you have an electric bike, a mountain bike, a speed pedelec, a cargo bike or a folding bike, KBC covers any bike that is not more than two months old, depending on the purchase price.
Not only is your bike insured, but the accessories as well. For example, your pannier bags, bike trailers or child seats are also protected against theft. As world-wide cover is included, you can take your bike with you on your travels with peace of mind.
Why choose bicycle insurance with KBC?
Buying a bicycle is a major investment that should be insured. Just like a car, you can encounter many unforeseen circumstances on the road.
If you have a fall while cycling and you have suffered damage to your bike, pannier bags or other accessories that are also covered, the KBC Bicycle Insurance will reimburse the costs of the damage.
What is covered?
KBC Bicycle Insurance allows you to take to the streets with complete peace of mind. The policy covers:
Any unexpected damage to, destruction or theft of your bicycle, worldwide and 24/7. KBC pays out the full insured amount of your bicycle up to 12 months after the purchase date.
Accessories such as pannier bags, child seats or bicycle trailers, are insured free of charge up to 300 euros. Extensions are always possible.
Your bicycle helmet is covered free of charge up to 125 euros.
Additionally, you will also benefit from VAB bicycle breakdown assistance in the event of an accident, a technical defect, a puncture, battery problems, vandalism, theft or attempted theft of your bicycle in the Benelux.

A leasing bike for your company
Company bicycles are also gaining in popularity. For example, they are 100% tax-deductible for the employer. On top of that, the bicycle allowance that employees receive is also 100% tax-deductible.